Discover the area around Sangüesa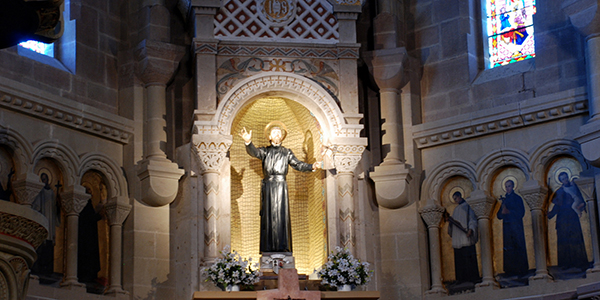 The castle's crenelated towers frame the sky, adding to its mediaeval charm. The birthplace of Saint Francis Xavier, 8 km from Sangüesa, to which thousands of Navarrese make a pilgrimage in La Javierada. Architecturally, the castle and other buildings, partly reconstructed, make for a fascinating site.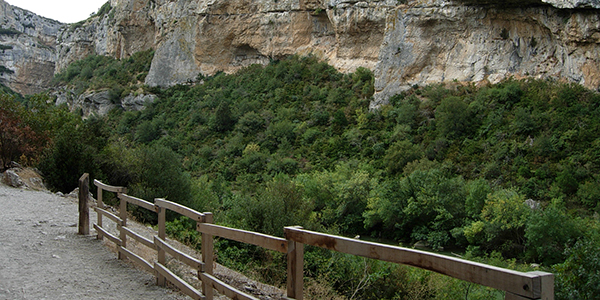 The Lumbier gorge is a deep, narrow chasm, just over a kilometre long and with a maximum height of 120 m, through which the Irati river flows. An ideal Nature Reserve where you can enjoy an impressive landscape and see varied vegetation and griffon vultures.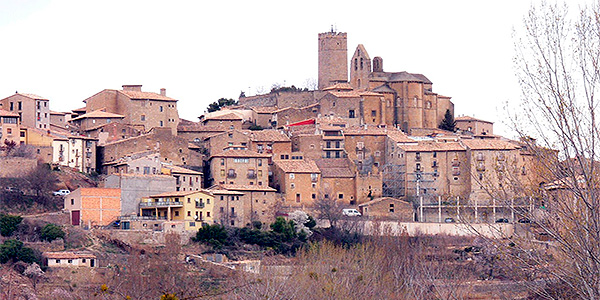 Sos can boast of being one of the finest mediaeval villages in Aragón. It has been declared a Historical-Artistic Site. At the top of the village stands the keep of its 12th century castle.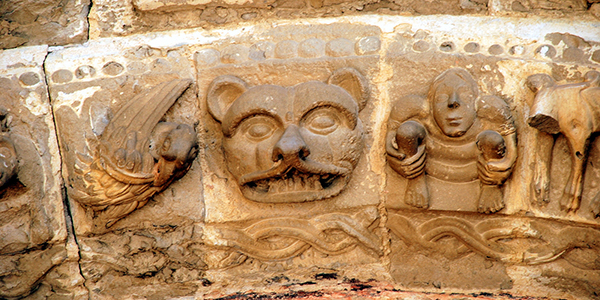 One of the finest monasteries in Spain, located in a beautiful natural environment in which a nascent Romanesque approach to architecture emerged in a unique fashion in the 11th and 12th centuries. And nearby is the Yesa reservoir, an extra treat for visitors.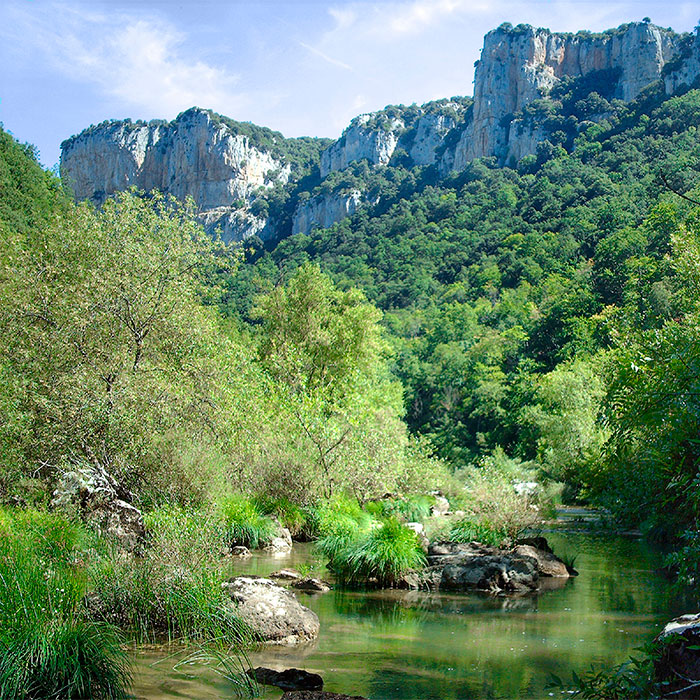 At the entrance to the Pyrenean valley of Salazar, between Lumbier and Almiradío de Navascués, Arbayún is the largest and most impressive of Navarre's gorges. The Salazar river is encased between imposing cliffs for almost six kilometres.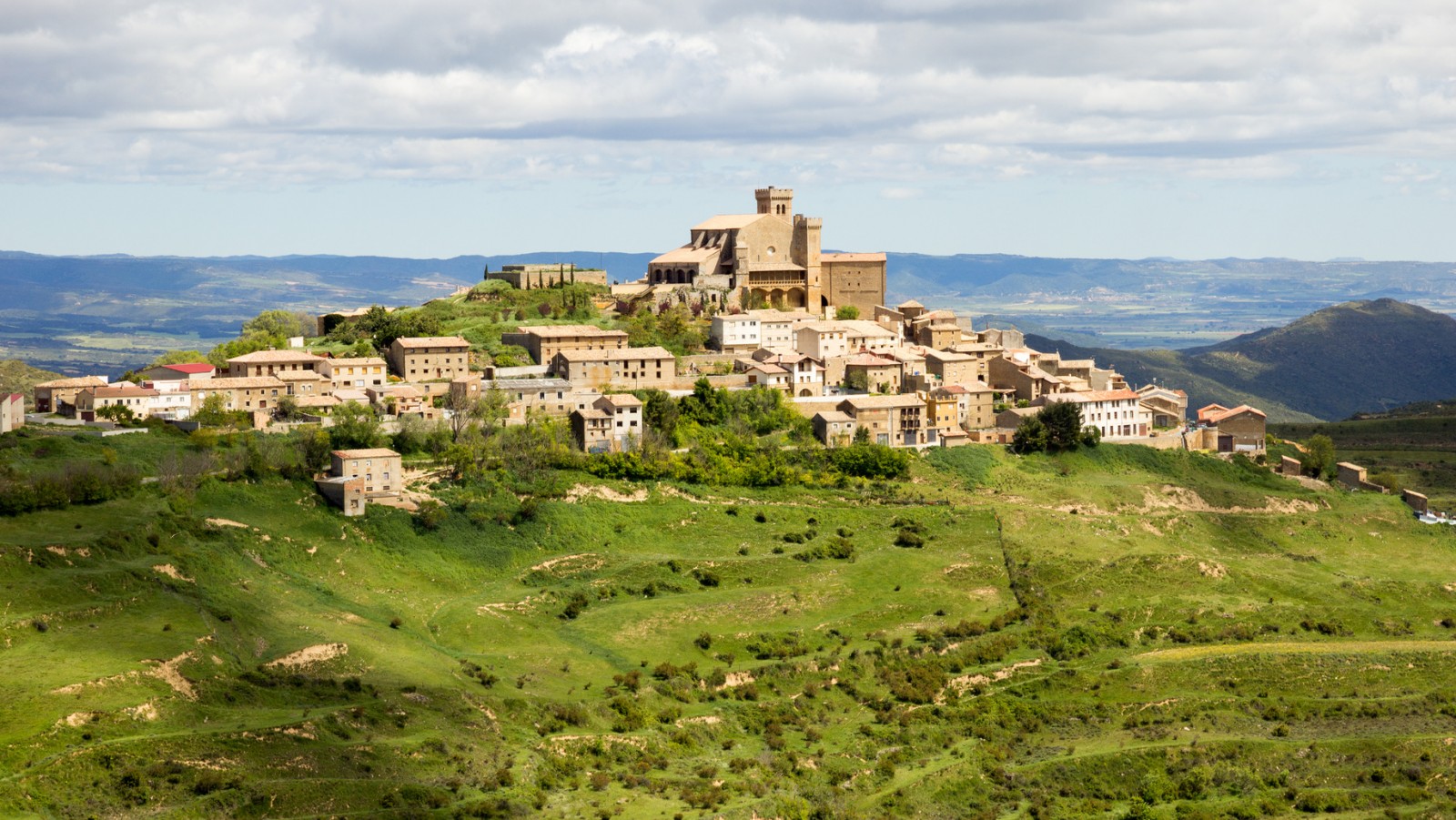 Located in the Central Zone of Navarre, Ujué is one of Navarre's foremost places of worship and offers spectacular views of the Pyrenees and the plains to the south.
Salvatierra de Esca in the Aragonese district of Jacetania is a Historical-Artistic Site and the southern gateway to Navarre's Roncal valley, with which it is conjoined by its gorges, forests and mountains, announcing the proximity of the Pyrenees. Even the popular architecture is reminiscent of that of Roncal.
Uncastillo in Aragón, which is listed as a Historical-Artistic Site, is a paradise of Romanesque architecture. Atop a rock sit the remains of the castle, with a museum in the keep. And around the castle lies the village with all its mediaeval flavour.
The Pitillas endorheic wetland between the Navarrese villages of Pitillas and Santacara covers an area of 216 ha, most of which is land belonging to the municipality of Pitillas.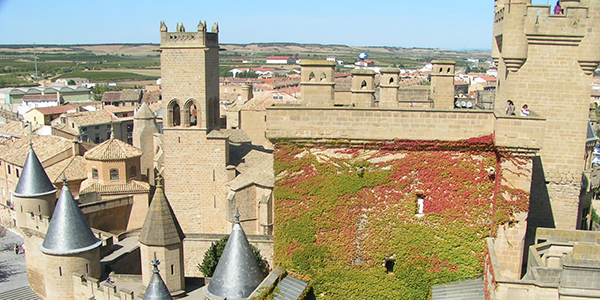 To walk through Olite is to enter a fascinating mediaeval town and its palatial Gothic castle with its thick walls and crenelated towers is the star of the show. Stone houses bearing coats of arms and fine wine also await visitors.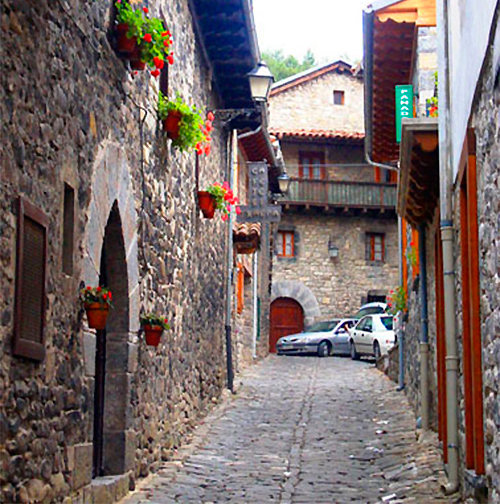 Roncal, Houses and Gayarre
Roncal with its imposing houses is a marvel of Pyrenean architecture. You should also visit the Julián Gayarre House-Museum and the singer's mausoleum, the Nature Interpretation Centre and the Church of San Esteban. And you just have to try the local cheese.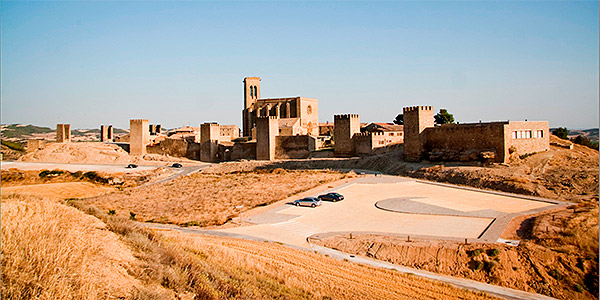 Artajona is home to the most important mediaeval walled enclosure in Central Navarre. Built in the 11th century, 9 of its 14 crenelated towers with their wall-walk still stand today.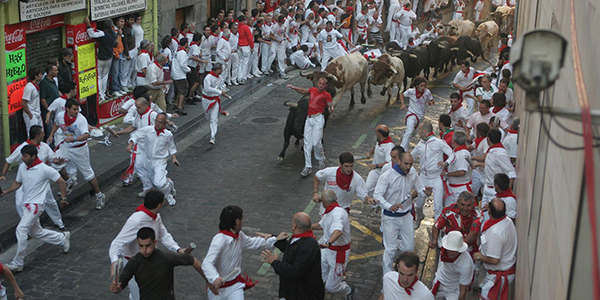 Pamplona invites visitors to leisurely enjoy its parks and stroll through its old town; to try its gastronomy and its popular pinchos, all washed down with a good wine, and to enjoy unique celebrations in Spain like the San Fermín festival.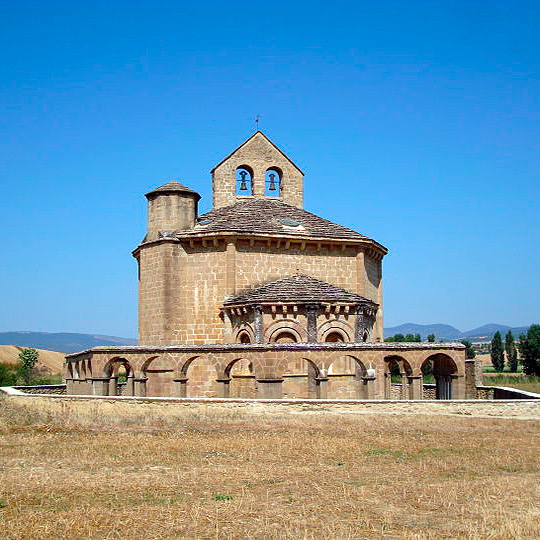 A first-rate attraction on the Way of St James in Navarre, close to Puente la Reina. Art, religion, history and magic all come together at this octagonal cloistered church. Unforgettable for those who visit it.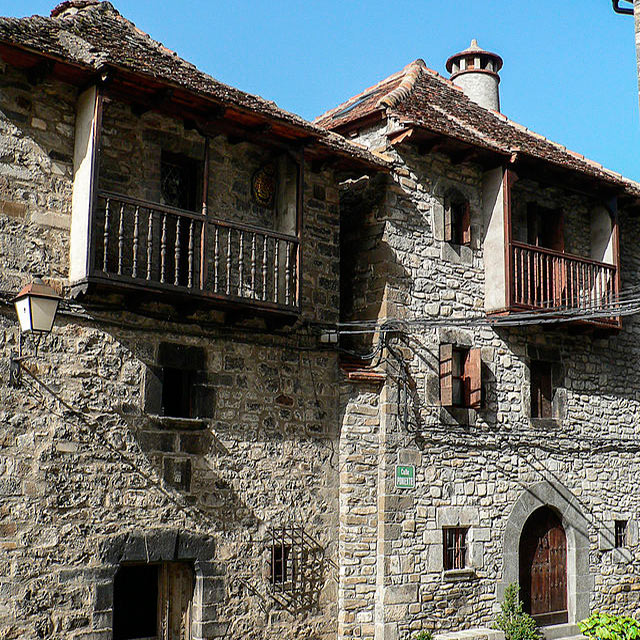 Ansó, in Aragón's Jacetania district, was declared a Historical Site in 2006 for preserving its original high-mountain layout with independent houses built of grey stone with hip roofs made of flat clay and stone tiles.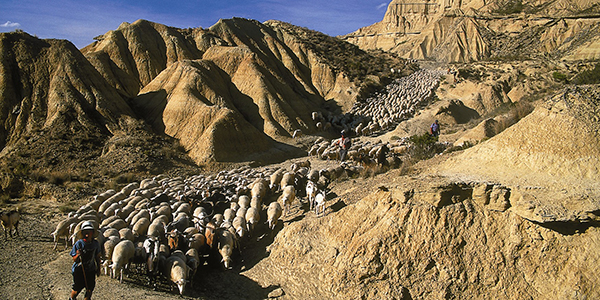 Uztárroz, cheese and transhumance
Overlooked by the Church of Santa Engracia, Uztárroz is a typical Pyrenean village and home to the Cheese and Transhumance Museum. On the outskirts of the village awaits the Gorge of Mintxate, an ideal place to walk and see birds of prey.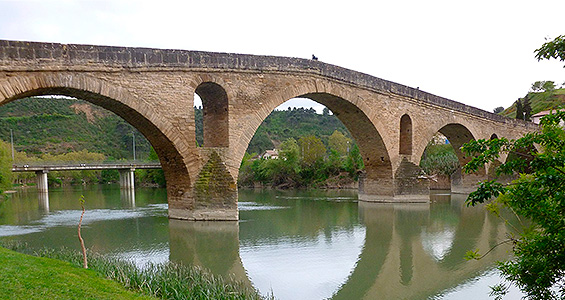 Puente la Reina-Gares is a very important point on the Way of St James. The pilgrimage is particularly reflected in its Calle Mayor and extraordinary, 110-metre long mediaeval bridge, built in the 11th century.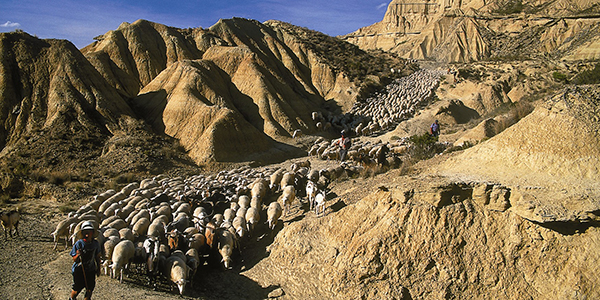 Bardenas Reales Natural Park
Despite its stark, inhospitable appearance, the great natural and scenic values to which Bardenas Reales is home attract thousands of people every year and have led to its being listed as a UNESCO Biosphere Reserve, no less.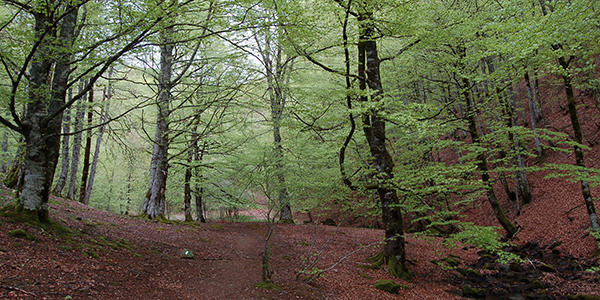 Irati forest is the second largest and best preserved beech-fir forest in Europe, after Germany's Black Forest. It consists of 17,000 hectares of almost virgin woodland of great ecological value at the head of the Pyrenean valleys of Aezkoa and Salazar.